Top 5 Affordable Destinations For Your Wedding in 2021
W
eddings are the most festive events of our lives. We all love celebrating love. What can be more beautiful than seeing love happen? However, budget will eventually need to be taken into consideration when planning a wedding. You may be dreaming of a stunning ceremony with your loved ones, but want to also make sure you stay within a decent budget? Want to save some funds saved for the honeymoon as well? Sounds great,
but have you considered to have a… destination wedding?
Wait, isn't it really expensive?
F
irst things first: destination weddings are not necessarily as expensive as you might think. As any in-country wedding, expenses for a destination wedding may depend on various factors. How many guests would you like to invite? What is the chosen venue? How much would you like to put towards decorations and other details? Every couple has their own answers to these questions which define the approximate size of the budget. The bigger (in all aspects) the wedding, the bigger budget the newlyweds would need to have.
E
ven though a destination wedding may not be your first thought when you are planning a wedding on a budget, you may want to reconsider this idea. Having a destination wedding might actually make the best of your money and feel like every cent was well spent.
Costs of the classic ballroom wedding
Y
ou should consider that a nice ballroom wedding has menus starting at 120 EUR and up to 200 EUR per person, and that is just for food, drinks and some minimum decorations. And we all know those basic decorations that are the same in literally every wedding that takes place in that venue. Ughh…it seems like it's nothing new, exciting or memorable. And have we mentioned it's only for one night? One very long and tiring night, in which you'll most likely have little time to enjoy your own party or share the happiness with your new partner. You'll most likely find yourself spending most of your time trying to catch up with all your guests and keep everyone happy.
I want to spend time in the company of my loved ones and to reaaaaly get to relax and enjoy this special moment of my life
I
f that's what's on your mind, then we are here to help you figure everything out! So, let's take a look at some of the most affordable wedding destinations for all sizes…
Please, note that all the prices below are calculated for a small-size wedding (30 people) and include 3 nights of accommodation, food and beverages, ceremony arrangements, all wedding planning services and a coordinator on the day of your event. Yes, for your peace of mind, we will travel with you! Transportation costs, legal paperwork and related taxes are not included and may vary, depending on location. For a detailed description of each offer, please, contact us at ido@destinationwedding.ro.
Italy
L
a Bella Italia is in the hearts of many, with her beautiful wineyards and winding roads, northern lakes or the colorful towns guarding the breathaking coast. But did you know that Italy can also be an affordable destination wedding if you find the right place? Also, legal ceremonies and religious ceremonies (catholic, orthodox and other religions) can be organized here.
S
o why not spend a couple of days with your closest people in a picturesque location in one of the most beautiful countries in the world? You and your guests will be able to enjoy the taste of prosecco over Italy's famous delicious dishes that we all love. Sounds amazing, right? Not to mention that you have plenty of accommodation to choose: from modern hotels to old masserias and villas.
W
ith this package, you will get to spend 4 days in the famous Amalfi Coast at
350 euro per person
or at a remote hidden location in the Tuscany Hills.
Approximate price for 30 people: 10,100 EUR – 10,600 EUR per 3 nights package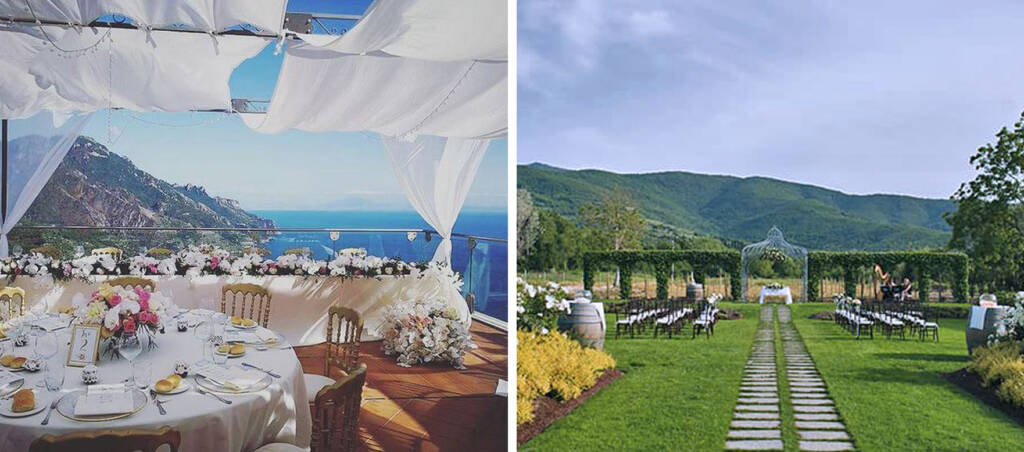 Sea lover or wine expert? Make your pick between Amalfi Coast and Tuscany Hills
Greece
G
reece is objectively one of the most popular destinations for the wedding, hence, the prices might often be higher than the budget you have planned. However, you can choose to celebrate your special event outside of the most expensive touristy destinations, like Santorini or Mykonos.
E
xpand your search towards other locations, such as Thassos, Corfu, Athens Riviera or Halkidiki, and you will be pleasantly surprised. Greece has so much to offer and many of its places are highly underrated when planning a wedding in beautiful Elada. Why not tie the knot in a hidden gem of a Mediterranean paradise at
290 euro per person
per package?
Approximate price for 30 people: 8,700 EUR per 3 nights package
Bulgaria
B
alkans are such a special place! So fun, alive, genuine. And it is noticeably cheaper than resorts in Western Europe. Bulgaria has now long been famous for it's golden sand beaches, great prices and beautiful resorts.
S
ay I do in the perfect option for an affordable destination wedding, and you will spend around
220 euro per person
for a 3 nights package! How awesome is that?
Approximate price for 30 people: 6,500 EUR per 3 nights package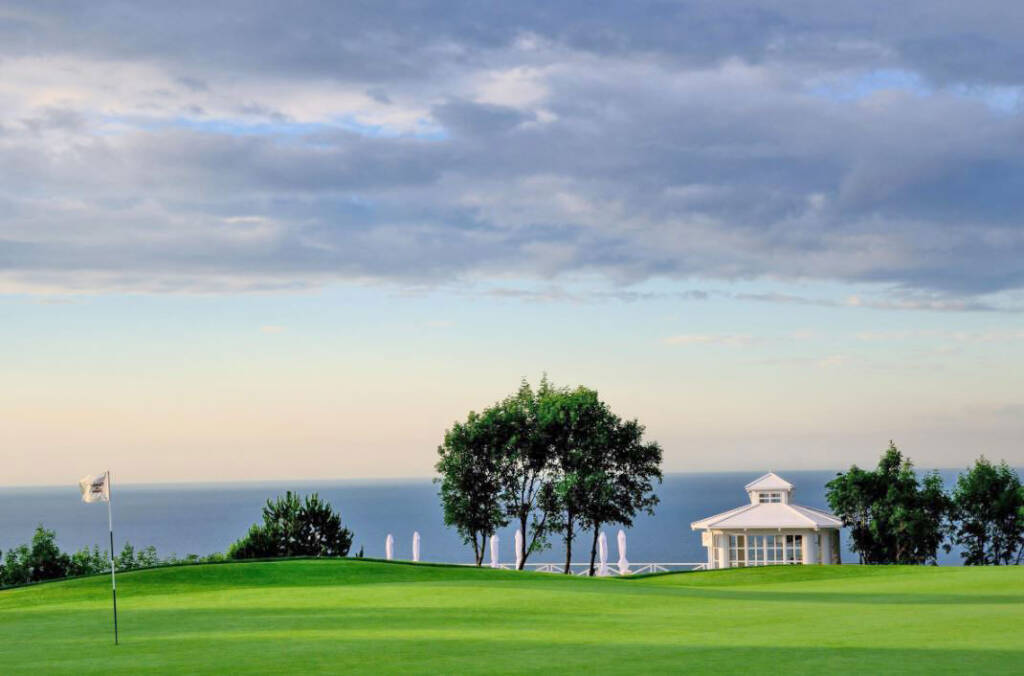 Cyprus
D
reaming of an island wedding? Consider Cyprus! Just imagine a beach wedding: soft sand under your feet, the sound of waves in the background, your dearest people around… Seems like a dream! A dream which can be achieved even if you are on a budget. And it's not just one day!
Y
ou get 3 nights at the hotel on the seaside with breakfast included. Definitely one of the best deals out there and you can expect a budget around
315 euro per person
.
Approximate price for 30 people: 9,500 EUR per 3 nights package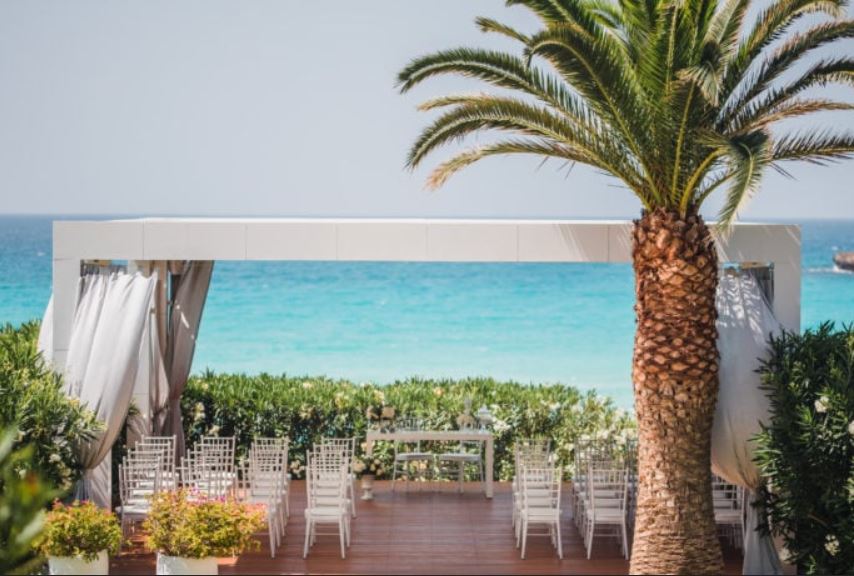 Romania
A
s a wedding planning company based in Romania, we could not let this one slide! The country is yet another hidden gem of the Balkan peninsula, with a wide variety of natural and historic sights to see in your free time before or after the weddings ceremony (you are staying for 3 nights, remember?). We love the beach weddings in Romania, they are always so, so fun! 
A
nd have I mentioned, Romanians do know how to get a party started! Your budget might be around
265 euro per person
, depending on location.
Approximate price for 30 people: 8,000 EUR per 3 nights package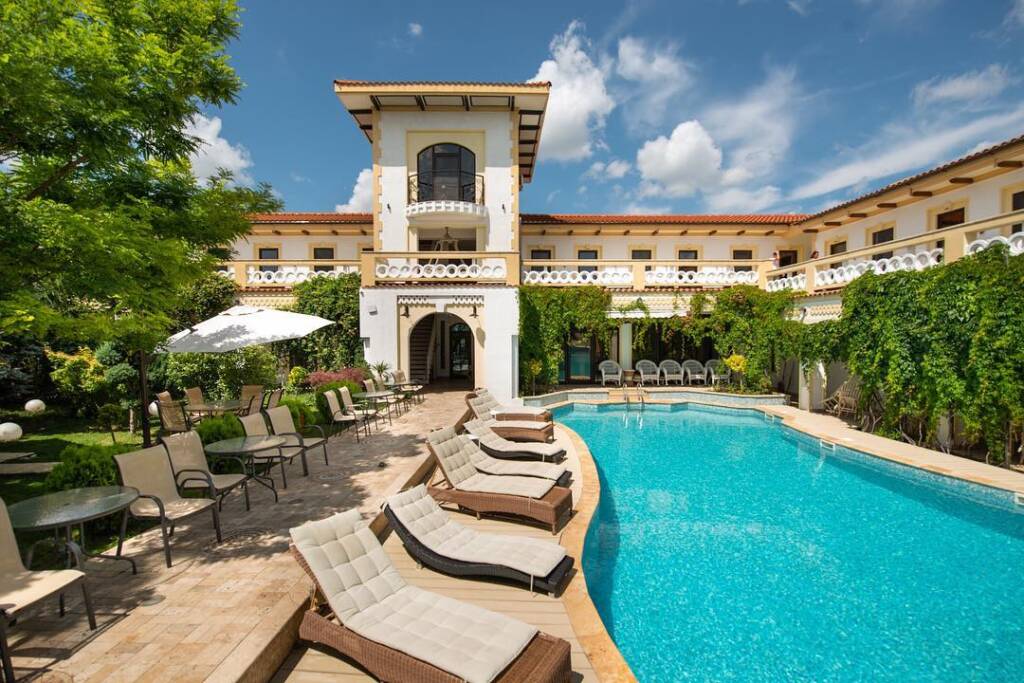 Take your pick!
E
ach of the above prices are an
actual destination wedding offer
which can be organized for
September
this year. If you would like to know more about it and/or book a wedding with us, please, send a message to
ido@destinationwedding.ro
.
O
verall, as you can see, a destination wedding is not as expensive as you might have been imagining! And it also includes a mini-vacation, so you can enjoy the moment and build everlasting memories with your new partner and your guests! Also, these prices can vary and even more afordable prices might be available. It all depends on the chosen period, number of guests and the services you want to enjoy.
W
ith an expert on your side, be sure you'll find the best deals. Having the wedding of your dreams in another country is possible and we are always here to help! After all, turning dreams into reality is what wedding planners were made for.